Getting fit for free in the UAE isn't as hard as you might think. Honestly!
While it might seem that everything costs and arm and a leg in the UAE, with a little help (you're welcome) it's not too hard to discover some free-of-charge activities to kick off or mix up your fitness routine.
– INTERVIEW: Annie Thorisdottir on a mission to be world's fittest
– #360fit: Five awesome outdoor workout spots based in Dubai
– From wild to wonderful: Top 5 sports stadium dance-offs
Here's just a few you can check out!
Yoga by the Sea at The Beach, JBR
Start your day with Yoga by the sea at The Beach in JBR with one of their free hatha yoga classes! The complimentary classes are held on the south lawn from 7am to 8am as the sun rises up in front of you every Monday, Wednesday, Thursday and Saturday until April 25.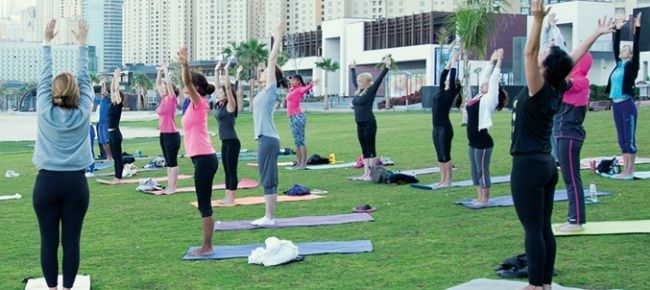 The yoga sessions are free, all you're asked to bring is a personal yoga mat, towel and water!
Pre-booking is a must! Email [email protected] to book your spot.
Nike Run Club
If you're into running but prefer some company, you can join one of the free run clubs run by Nike Middle East. Runners meet three times a week at Burj Park (Friday at 7am), Palm Jumeirah (Sunday at 7pm) and DIFC Gate Building (Tuesday 7pm).
Plus, the women's only Nike+ Run Club kicked off at the new Nike Store in Al Wasl Box-park last week with runs taking place every Monday at 7pm, and the club also began in Abu Dhabi on March 18 at the Nike Store in Yas Mall at 7pm.
In addition to this, Nike runs free training sessions at Engine Health and Fitness for Nike+ members when your register online.
Register at gonike.me.
Dubai Autodrome
Every Wednesday night, the Autodrome in Motor City opens its doors to athletes of all levels and ages and gives them a place where they can run, cycle, walk or even roller blade safely and along their 2.5km cicruit.
Far away from the noise and congestion of the streets and, for many, a closer drive than the nearest dedicated cycle path, the flood-lit track is open at zero cost for those who want to take advantage of the smooth concrete and lack of cars on the open, empty track.
Check them out every Wednesday night from 6 to 9pm!
Look up dubaiautodrome.com
Friends of Yoga Free Classes
Friends Of Yoga run Dubai-wide free yoga sessions, operating seven days a week, which are open to people of all levels of experience to come along to.
The free yoga sessions run every morning for an hour between 5.30am and 6.30am, currently at seven centres in Dubai, with four more in Sharjah.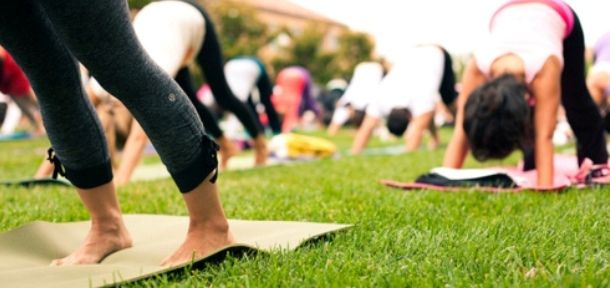 Friends of Yoga is currently conducting free yoga classes at Deira Creek, BurDubai Creek, Zabeel Park, JLT Park, Internet City in Dubai and Al Ittihad Park and Buheira Corniche at Sharjah. They are also held at the Garden/Lawns opposite Abu Dhabi Municipality.
Visit friendsofyogaglobal.org.
Salsa Saturdays
Fancy a free salsa class? If you're over 21, check out Malecon at Dubai Marine Beach Resort. They offer complimentary Salsa and Chachata classes for beginners at 9.30pm every Saturday night. Intermediate and Advanced classes run from 8:30pm to 9:15pm for Dhs40, but if you're making a night of it and having dinner there, they also become free of charge.
The Drop Zone at Skydive Dubai
A free-to-use outdoor gym in Dubai Marina, located on Al Seyahi Street – around 100m into the same road that leads to Skydive Dubai – is an adults' workout playground set upon a beautiful backdrop of Dubai Marina. Think climbing ropes, boxes, sprint track, monkey bars, and plenty of grass area for you to utilise for whatever workout you can dream up.
Join a trekking group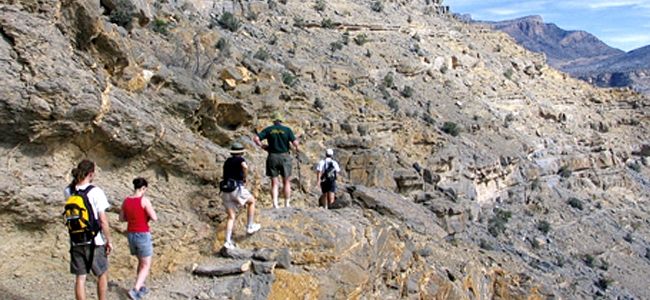 For those times you want to get out of the concrete jungle of a city and reconnect with nature by exploring the UAE's countryside, check out some local trekking groups like Dubai's Trekk Up or UAE trekkers. They regularly head away from the city to get into the hills and wadis of the UAE, arrange free weekly training sessions and often arrange carpool.
meetup.com/UAEtrekkers
Meetup.com/trekkup
FitnessLink puts UAE health & fitness at your fingertips and makes it easy to get involved in living a healthy, active lifestyle! Access services and professionals, discover industry events, news & jobs, read articles & take advantage of special offers at your fave local businesses!
Know more about Sport360 Application